NOTE: REGISTRATION HAS ENDED FOR THIS SESSION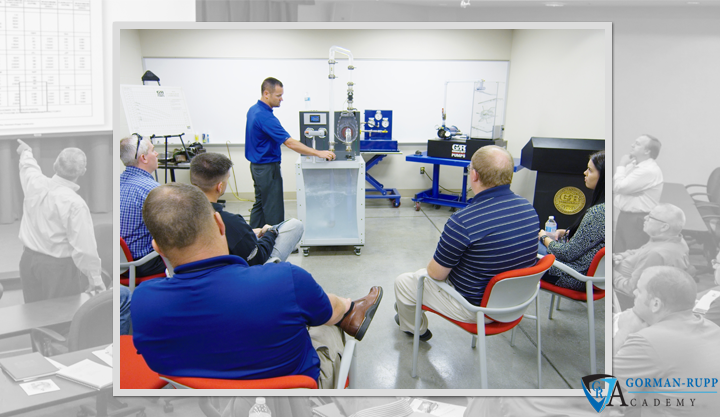 Time: 8:30 a.m. to 3:00 p.m. Central
The Fundamentals of Pumping course is a six-hour event designed to provide a solid understanding of pumps and systems to keep them running at optimal efficiency.
Key topics include:
How to understand and get the most out of pumps
How to avoid cavitation by recognizing the causes and root failure analyses
How to effectively solve pump problems, such as troubleshooting with gauges

This course is designed to develop core competencies and essential skill sets, giving attendees the ability to take what they have learned and apply it directly back on the job.

Coupled with more than eighty-five years of experience in the industry and collaborating with experts in the field of hydraulics, this course provides excellent comprehensive training on fundamentals of pumping.

Lunch will be provided

Space is limited

To show our appreciation for attending, each registered attendee will receive a First Alert Weather radio at the end of this seminar See Course Outline here.

See Course Syllabus here.